Desert Geodesic Dome Glamping/Camping Site in Jordan
November 07,2019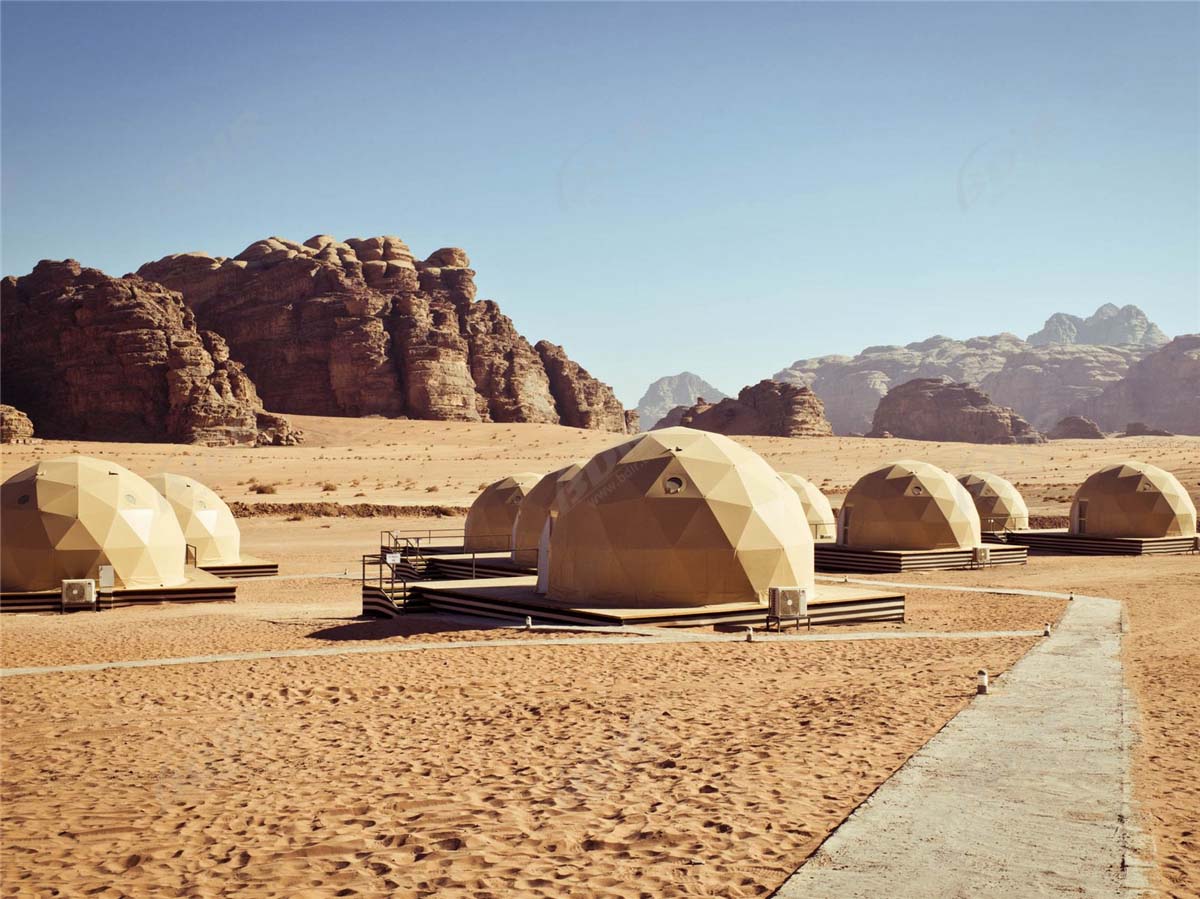 The Hashemite Kingdom of Jordan, referred to as Jordan, is located in western Asia, northwest of the Arabian Peninsula, bordering Palestine and Israel in the west, bordering Syria in the north, bordering Iraq in the northeast, and connecting Saudi Arabia in the southeast and south.

Jordan is a relatively small Arab country, but Jordan's political economy and cultural life are stable relative to neighboring countries. The Jordanian people are more affluent and relatively open in Islamic countries. Jordan lacks fresh water resources and oil resources are not abundant. Tourism is one of the pillar industries in Jordan. Attractions such as the ancient city of Petra, the Dead Sea and the Wadi Rum Desert have become the preferred destinations for adventure travel and leisure vacations for tourists from all over the world.

Due to the limitation of geographical environment, many desert scenic camps are not suitable for the construction of fixed buildings, while geodesic dome tents have less restrictions on terrain conditions and do not damage the environment. The stable frame structure can resist wind and rain for 10 years, even in deserts and mountains. There is no problem with the environment like the beach!

BDiR Inc. can provide a variety of geodome tent choices of 3-100 meters in diameter, which can meet the space requirements of various services such as accommodation, reception, coffee shop, service center, large restaurant, event venue, etc., and solve the public service of the scenic camp. Supporting planning problems!

The performance of the restaurant in the desert camp undoubtedly highlights the advantages of the spherical tent. From the aspects of cost, efficiency and practicality, it is very suitable for the supporting space needs of the scenic camp. The large spherical tent will become the choice for the supporting space of the future scenic camp!

Hot Search:
Previous: Eco Tent Structure Villas for Indonesia Island Toursim Resort
Next: Glamping Tent & Tensile Structure in Thailand
Archives
NEWS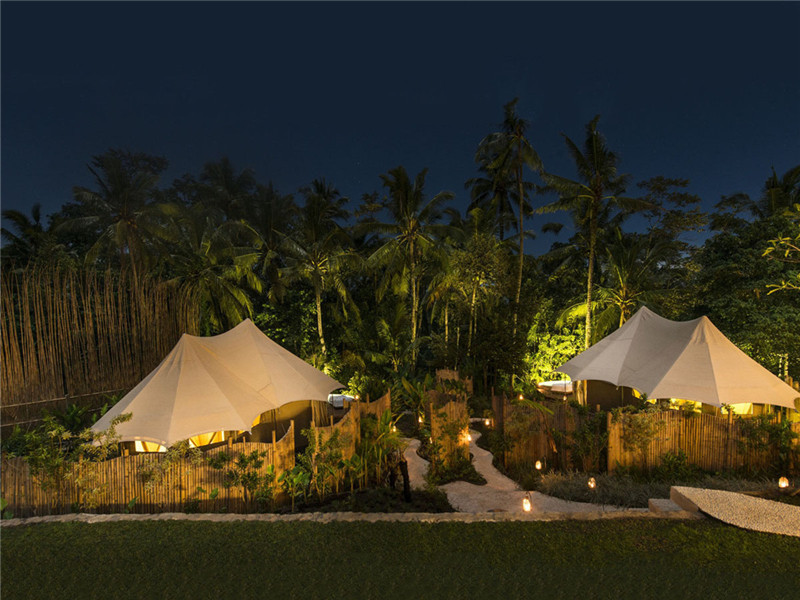 Would It Be Difficult to Maintain Luxury Tent Hotel?
June 02,2020
The Luxury Camping Tent we manufactured has an expected life span of at least 25 years. Therefore, you don't not to worry about the maintenance for our PVC and PVDF covering material have good self cleaness and duaribility.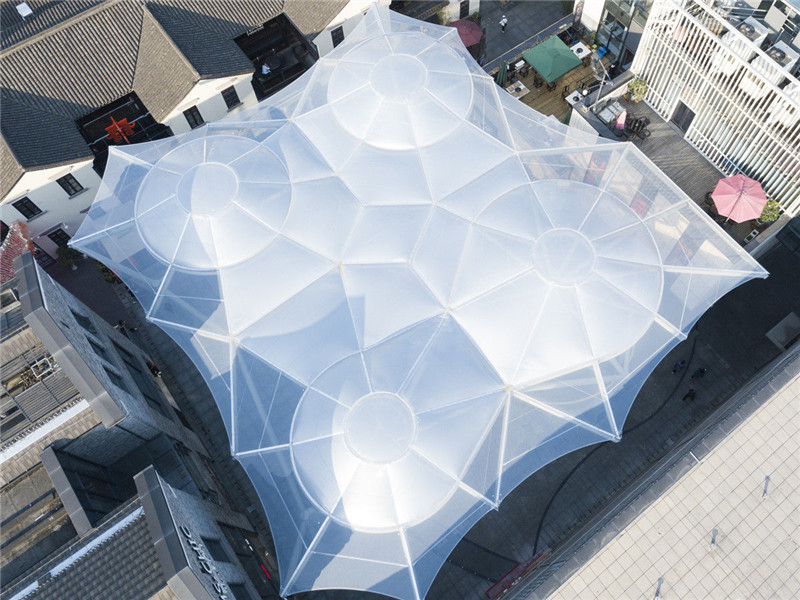 How to Clean the ETFE Textile Membrane Architecture
May 25,2020
Although the ETFE membrane structure itself has a good cleaning function, it will eventually cause dirt accumulation due to the influence of external factors.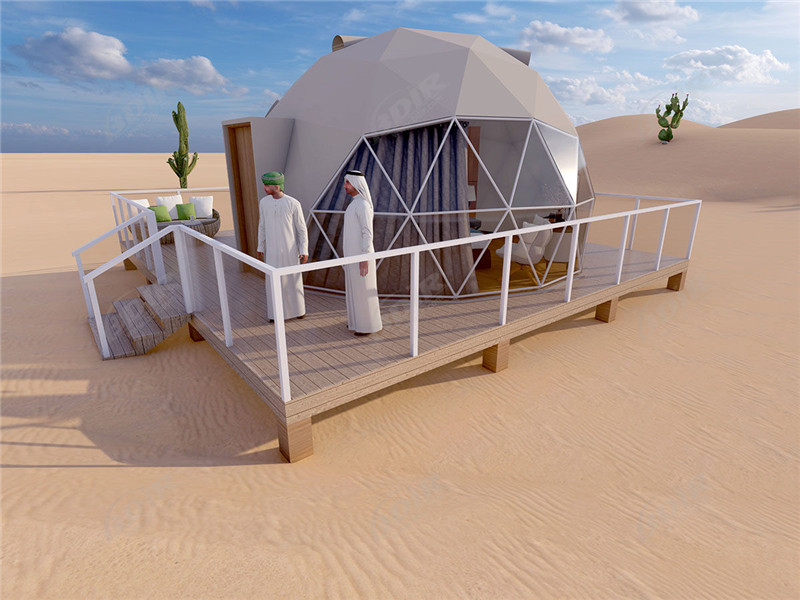 Prefab Desert Canvas Domes Shade Structures Tents Manufacturer form China
May 22,2020
Our desert domes architecture combines with the modern style while still retaining a true desert experience.
VIDEOS
Luxury Eco Friendly Tent Structures Lodges for Tea Garden Holiday Hotel
Luxury Sustainable Hospitality Eco Tent Structure Villas
News Hot Search