Corner Plate Types

There are 5 types of corners:
1) Corner plate set apart from the fabric, and with the fabric and cables separately adjustable (PVC/Polyester, PTFE/Glass)
2) Corner plate clamped to fabric, cables adjustable (PVC/Polyester, PTFE/ Glass)
3) Corner plate connected with keder profile to fabric, cables adjustable or of fixed length (PTFE/Glass)
4) Corner plate clamped to fabric, continuous edge cable (PVC/Polyester)
5) Corner plate, connection with belts (PVC / Polyester)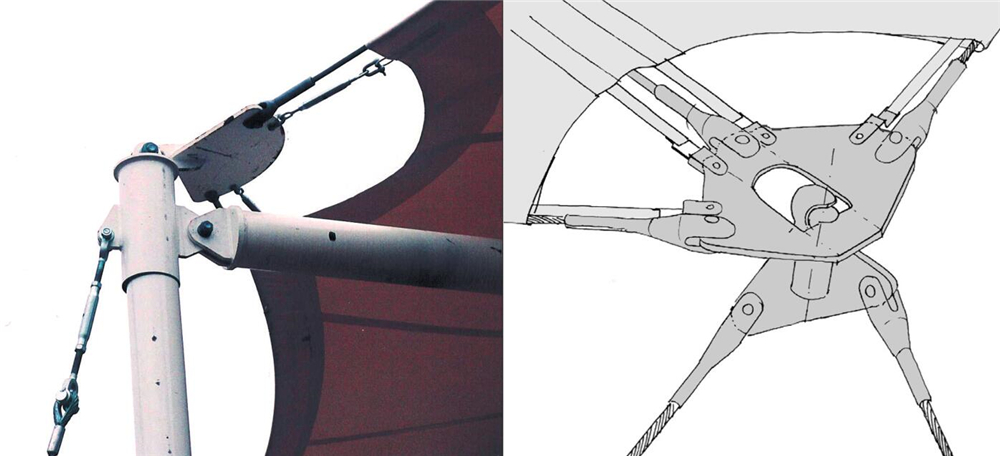 Corner plate set apart from the fabric; small adjustable cables prevent upward sliding of the membrane along the edge cables.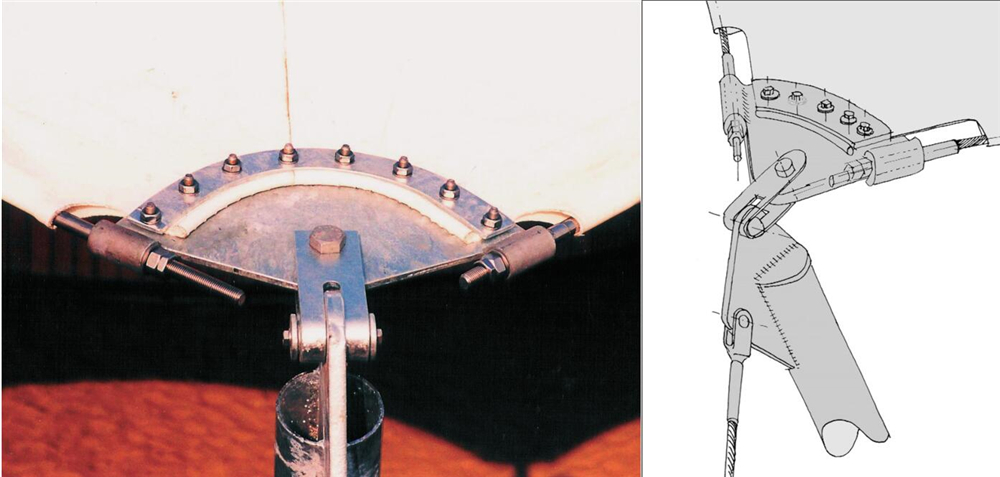 By clamping the fabric to the corner plate an upward sliding of the membrane is prevented.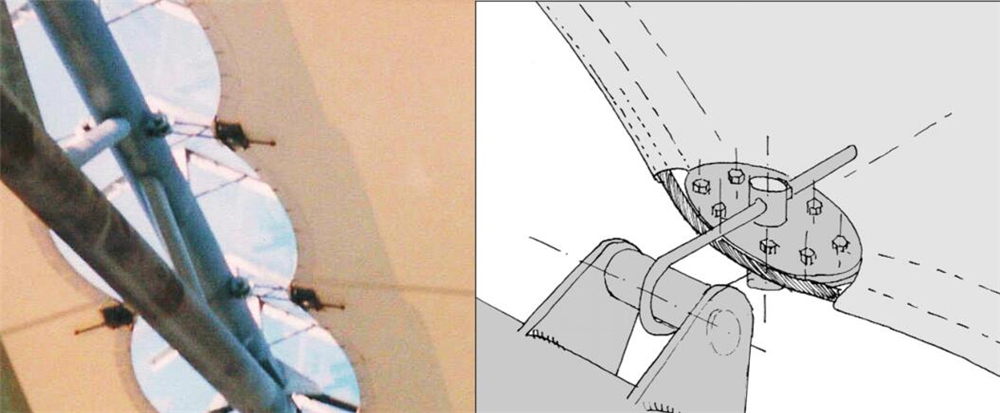 In case of a continuous edge cable often oval clamp plates are used. These plates are connected by use of adjustable U-shaped bolts.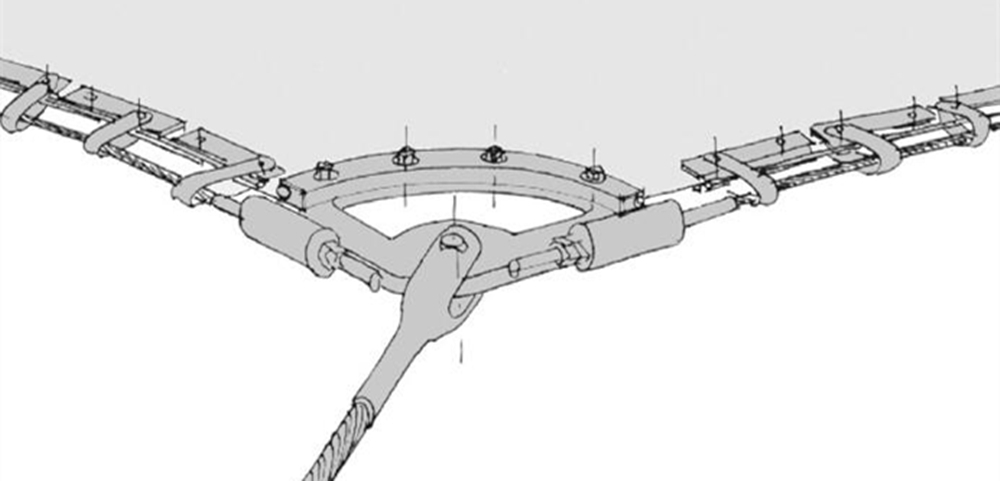 Fabric connected to corner plate by means of a keder profile, the edge cables are adjustable and connected to the membrane by bent straps.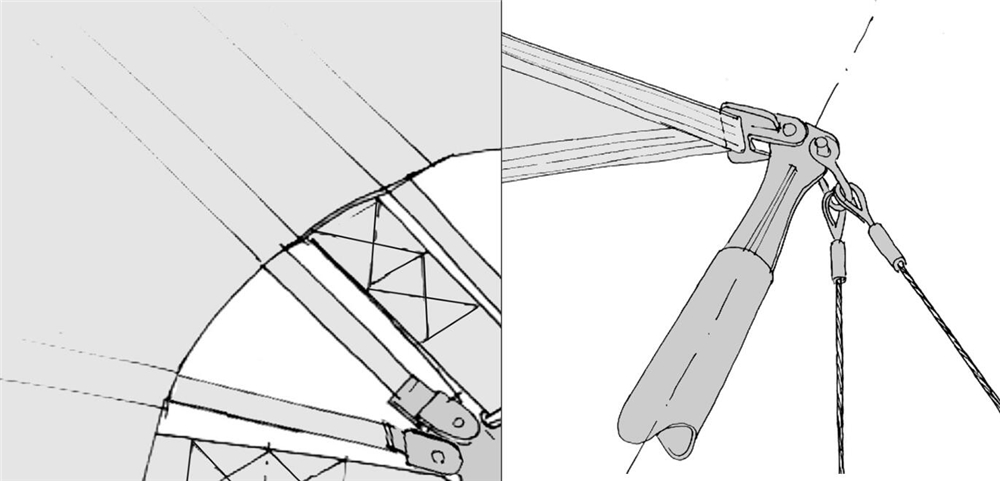 Fabric connected to corner by means of belts




Different ways of connecting corner plate to supporting structure