Transparent ETFE Film Membrane Material for Commercial Facade & Roof
| | |
| --- | --- |
| Base Fabric Material | Ethylene tetrafluoroethylene |
| Architectual Fabric Brand | AGC Fluon ETFE; Daikin Neoflon ETFE |
| Fabric Color | White or Customized |
| Light Transmission | 5% |
| Treshold Temperature | (-40) - (+70) ℃ |
| Flame Retardancy | B1 |
| Warranty Time | 25-30 years |
| Transport Package | Standard Export Sea-Worthy Packing |
| Delivery Time | About 30 Days after confirm deposit |
| Certification | ISO9001, MSDS, CE, BV, TUV, SGS |
| Place of Origin | Shenzhen, China |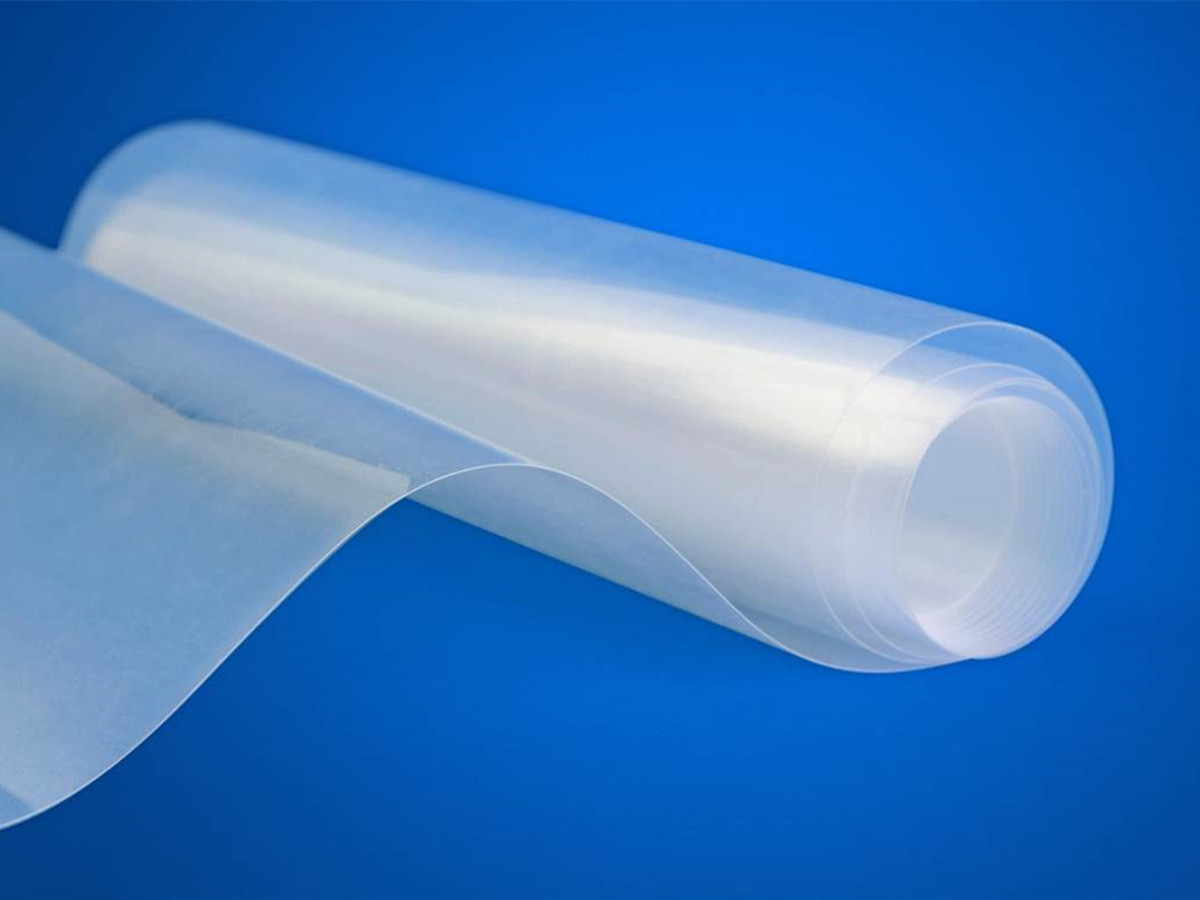 The composition of ETFE film material is ethylene-tetrafluoroethylene copolymer, which is a transparent film material without fabric substrate, and its elongation rate can reach 420% to 440%.
ETFE not only has excellent impact resistance, electrical properties, thermal stability and chemical resistance, but also has high mechanical strength and good processing performance; it has particularly good light transmittance. It is called "soft glass" and is light in weight. It is only made of glass of the same size. 1%; good toughness, high tensile strength, not easy to be torn, ductility greater than 400%; strong weather resistance and chemical corrosion resistance, melting temperature up to 200 ℃; has good acoustic properties. The self-cleaning function makes the surface not easy to be stained, and rain washing can take away a small amount of contaminated dirt; ETFE film can be pre-made into film bubbles in the ready-made film, which is convenient for construction and maintenance.
It is widely used in the construction of large gymnasiums, tourist places, waiting halls, etc.
Specifications
Detailed Specifications & Datas Sheet:

| | | | | |
| --- | --- | --- | --- | --- |
| Items | Unit | Technical Data | Technical Data | Technical Data |
| Base Fabric | - | ETFE | ETFE | ETFE |
| Thickness | um | 200 | 250 | 300 |
| Ultimate tensile strength | Mpa | 50 | 50 | 50 |
| Transmission | % | 89 | 89 | 89 |
| Tensile Strength | N/mm | 400 | 400 | 400 |
| Threshold Temperature | ℃ | (-65)~(+150) | (-65)~(+150) | (-65)~(+150) |
| Flame Retardancy | - | B1 | B1 | B1 |

*Standard width: 1600mm, Roll length: 250m, Area: 400m2
Fabric Cutting Analysis & Design Services

Fabric Inspection & Cutting & Welding Services