What is the Entrance Shade & Canopy Fabric Structure?
November 08,2019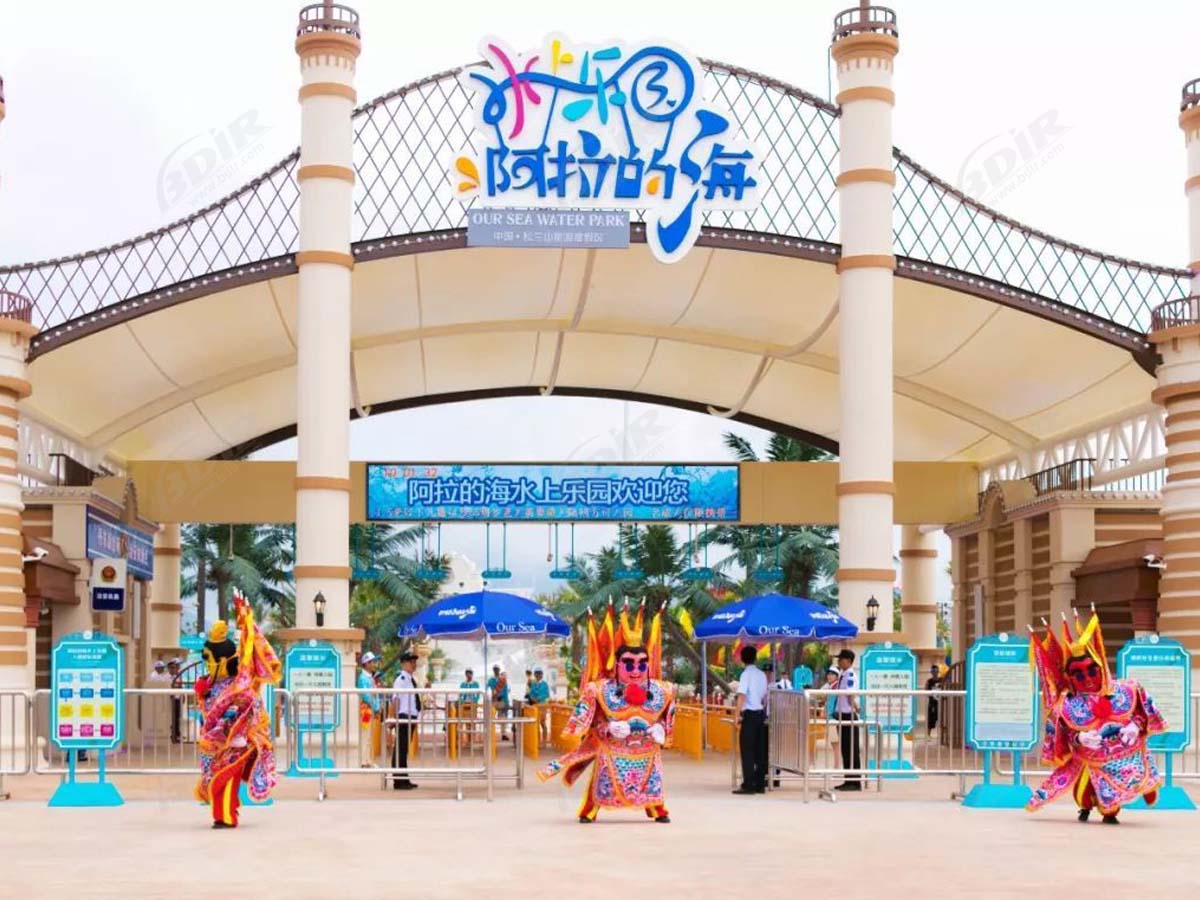 When it comes to the tensile membrane structure for entrance covers, everyone's first reaction will be associated with some membrane structure roof for entrance and exit. Any entrance fabric building that has been applied to membrane structure facilities can be referred to as entrance membrane structure. But, what are the characteristics of the membrane structure entrance and exit? What are its application areas?
Membrane structure entrance canopies' classification:
1. Underground garage membrane structure entrance and exit.
2. The entrance and exit of the gate membrane structure.
3. parking lot entrance and exit membrane structure toll booth.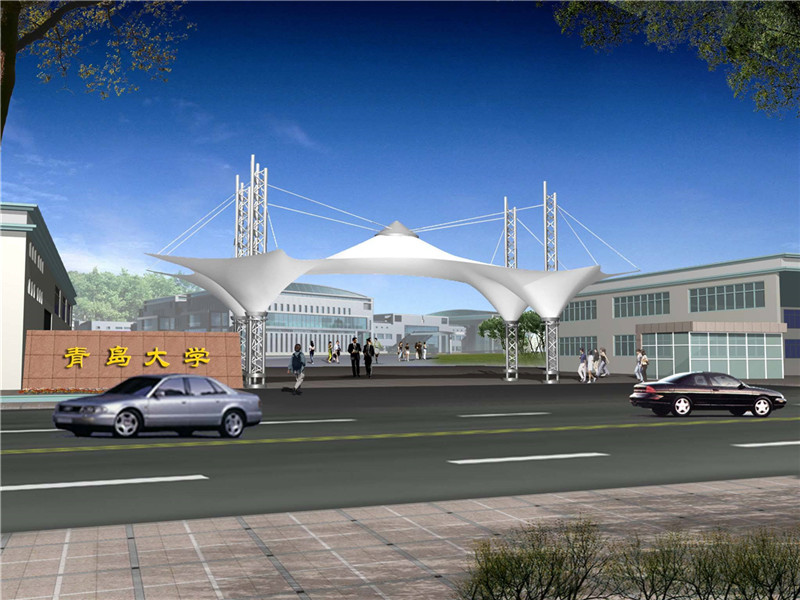 Entrance tensile membrane structure features:
1. Membrane structure canopy products can be partially disassembled and reused many times. It is a kind of green building material with long service life.
2. a wide range of material selection, you can choose PVC / PVDF / PTFE / ETFE and other materials.
3. self-cleaning, because the surface of the film is coated with oil and anti-fouling coating, it should not be contaminated with dust, and it can last as new as the rainwater.
4. good physical properties, anti-aging.
5. novel style, full of creativity, with a good landscape effect, improve the overall quality of the building.
6. the membrane has good corrosion resistance, fire resistance, low self-weight and excellent seismic performance.
7. The film has good light transmission and can provide better illumination.
8. large span, to meet the requirements of large space.
9. the construction period is short, the price is economical.
Membrane structure inlet and outlet application field
1. The underground garage membrane structure entrance and exit is suitable for all kinds of underground garage entrances and exits (residential, school, commercial, etc.).
2. the gate fabric structure entrance and exit is suitable for the community, shopping malls, markets, scenic spots, institutions and other gates.
3. Parking lot entrance and exit membrane structure toll booth is suitable for shopping malls, markets, playgrounds, parks, scenic spots and other parking lot entrances and exits.
Hot Search:
Previous: Fabric Membrane Structure in Transportation Facilities
Next: Tensile Membrane Structure - Ireland
Archives
NEWS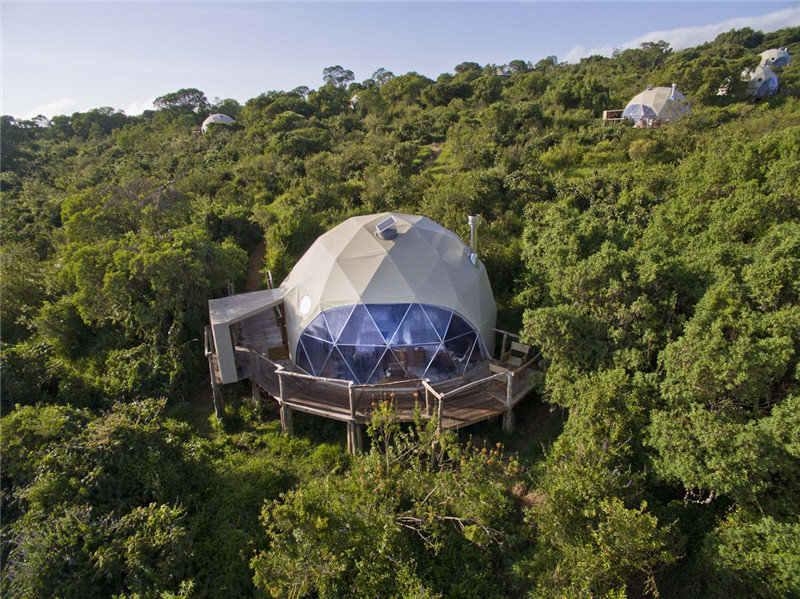 Tanzania's Geodesic Dome Suites Camp
December 14,2019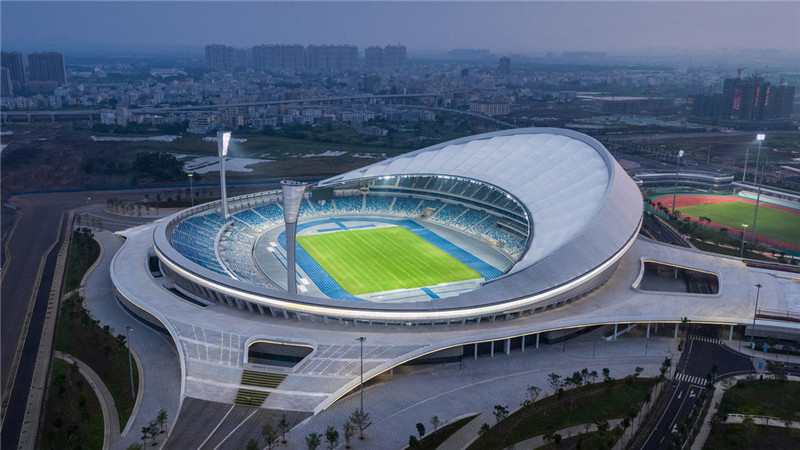 Tension Membrane Structure-in Brazil
December 13,2019
The membrane structure is an ideal choice that can greatly enrich the appearance of the building. The application of the membrane structure stands in the stadium brings a lot of convenience to the audience.
Eco Tourist Tent Resort in Senegal, West Africa
December 12,2019
Senegal is the westernmost point of the bulge in western Africa and the capital is Dakar. It is bordered by Mauritania to the north, Mali to the east, Guinea and Guinea-Bissau to the south, and Cape Verde Islands to the west. The land area is 19,726 sq
VIDEOS
Luxury Eco Friendly Tent Structures Lodges for Tea Garden Holiday Hotel
Luxury Sustainable Hospitality Eco Tent Structure Villas
News Hot Search