Tension Membrane Structure Landscape - Australia
November 22,2019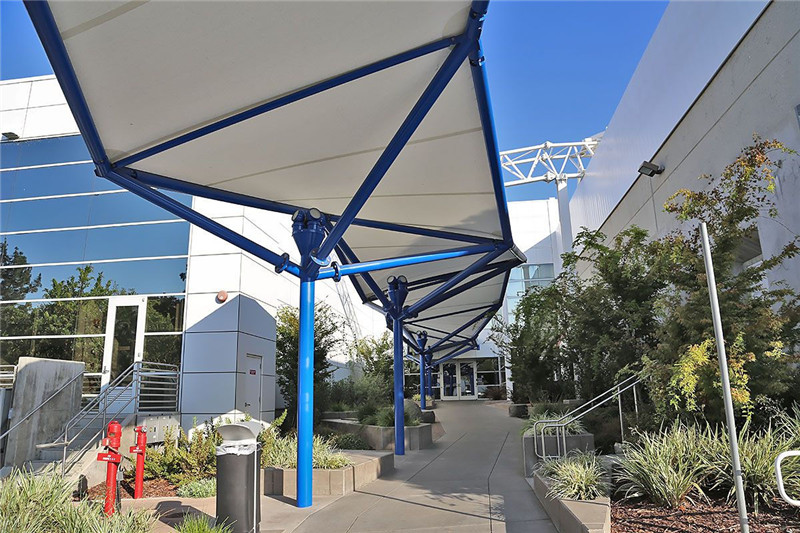 Australia has an area of 761.793 million square kilometers. It is the most economically developed country in the southern hemisphere. It is the 12th largest economy in the world, the fourth largest agricultural exporter in the world, and the country with the largest export volume of various minerals. On the country." Australia is also the country that stocks sheep and exports the most wool in the world and is known as "a country riding on a sheep's back".

Nowadays, a tent-like, flexible building is increasingly appearing in Australia, large parks and street attractions. Its rich shape and beautiful curves attract the public's attention. This is known as the 21st century architecture-tension membrane structure.
The fabric membrane structure is a special modern building structure. It is a space structure with a certain rigidity combined with a high-strength flexible film material and a tensioning system. It is a collection of architecture, structural mechanics, fine chemicals and materials science. As one of the high-tech projects, it is widely used in sports and fitness facilities, cultural and recreational facilities, transportation facilities, industrial and agricultural buildings and landmark buildings.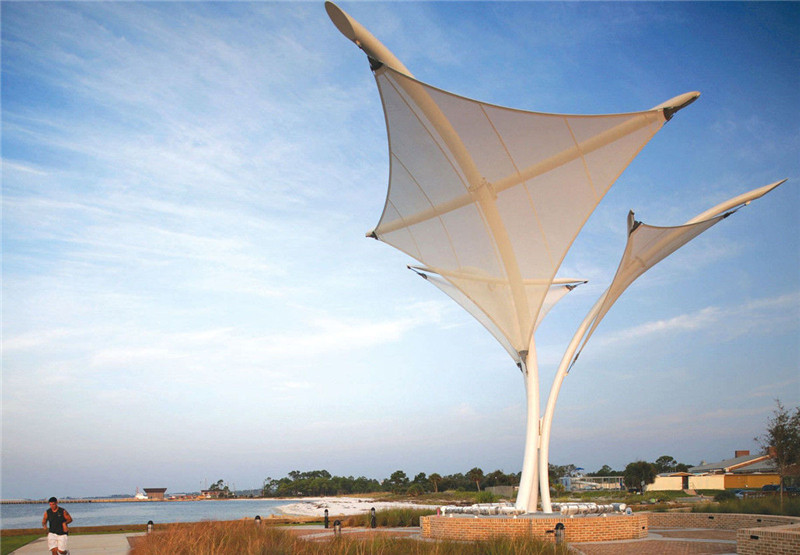 Tension membrane structure refers to the beautiful natural environment and recreational environment created by using engineering techniques and artistic means in a certain area, through the transformation of terrain, planting trees and flowers, creating buildings and arranging garden roads.
However, the tension membrane structure is dotted in the garden landscape, and it is combined with nature to give people a visual beauty. It not only improves the ecology, but also realizes the unity of aesthetics and function. All kinds of landscape pieces in garden architecture play the role of beautifying the environment, setting off the atmosphere and deepening the artistic conception with its colorful content and light and beautiful shape. The small building is an indispensable part of the garden green space, and the structure landscape is in the It plays a very important role.
Modern landscape architecture pieces have gradually become an indispensable part of the garden public space. The garden landscape pieces not only enrich the garden landscape, beautify people's lives and improve the taste of the garden and the exquisiteness of people's lives.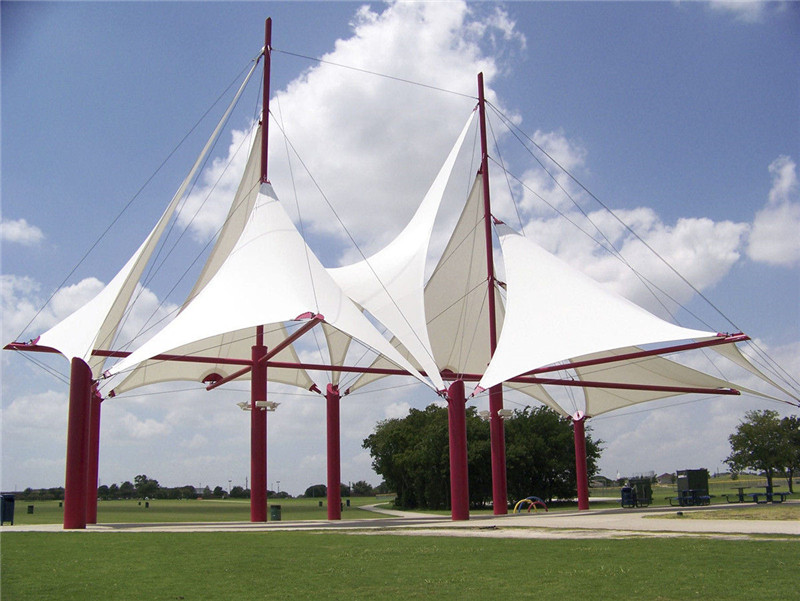 BDiR Inc. has a group of engineers and technicians who are the earliest in the membrane structure construction industry and experienced construction teams with many years of experience in membrane structure engineering installation. Our aim is to strive for the praise of engineering quality and our customers.

Hot Search:
Previous: Membrane Shade Carports Plays an Important Role in Parking lots
Next: Eco Tented Reosrt in Ethiopia
Archives
NEWS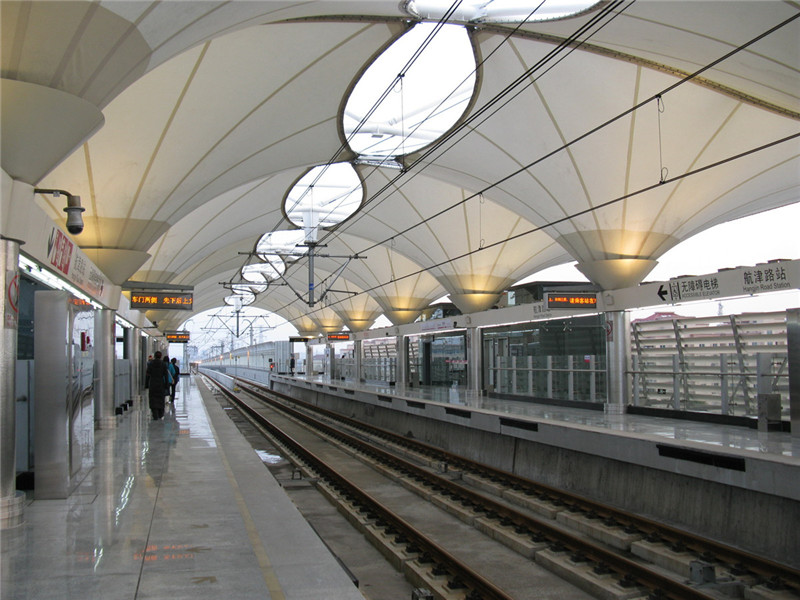 Why Transportation Facilities Choose Fabric Membrane for Shade Sails?
June 05,2020
Nowadays, the application of tensioned structures in transportation facilities has become very common. What have seen many gas station and toll station build with fabric tensile structure.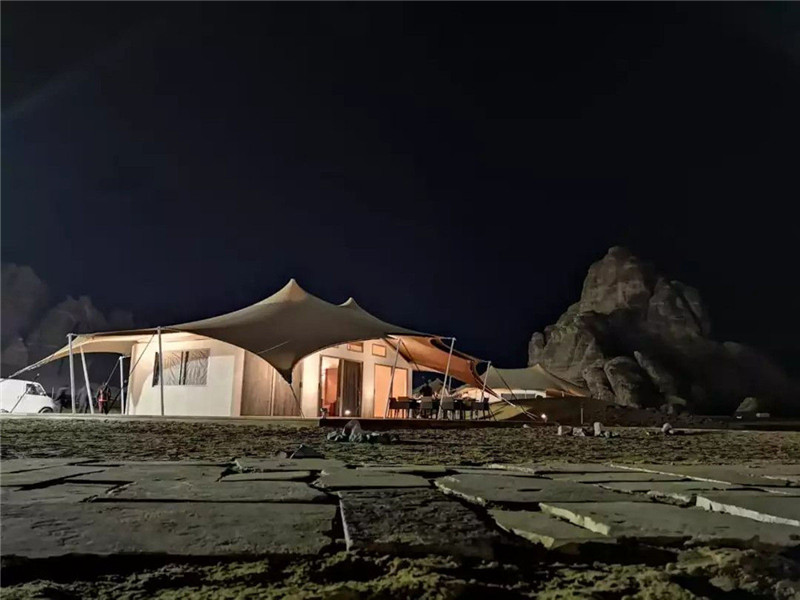 Luxury Tent Hotel Makes Your Guest's Stay at Al Ula More Glamorous
June 04,2020
Living in an outdoor tent does not mean your guest's accommodation has to be ascetic. BDiR designs and engineers luxury cabin tents that can withstand severe weather conditions and offer ultimate comforts for your guests at the same time. Welcome to explo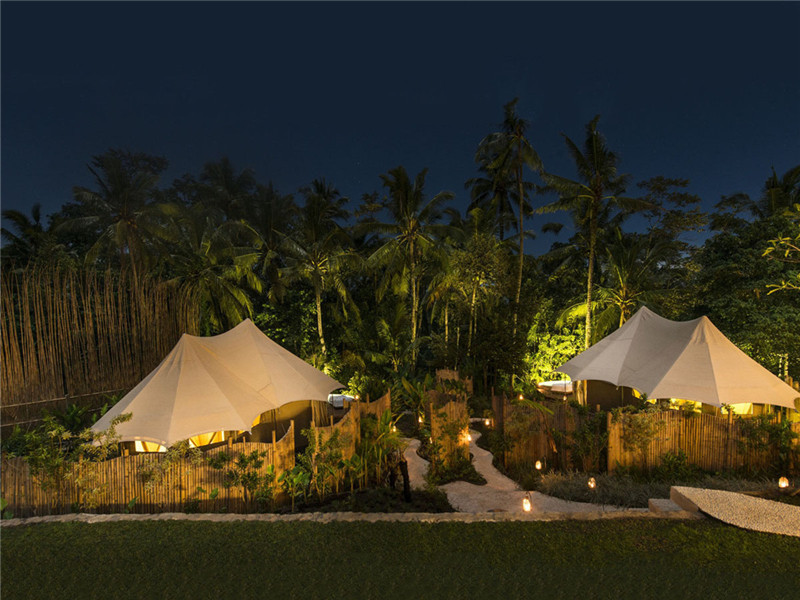 Would It Be Difficult to Maintain Luxury Tent Hotel?
June 02,2020
The Luxury Camping Tent we manufactured has an expected life span of at least 25 years. Therefore, you don't not to worry about the maintenance for our PVC and PVDF covering material have good self cleaness and duaribility.
VIDEOS
Luxury Eco Friendly Tent Structures Lodges for Tea Garden Holiday Hotel
Luxury Sustainable Hospitality Eco Tent Structure Villas
News Hot Search