Luxury Canvas Tent in Reunion Ecotourism
January 02,2020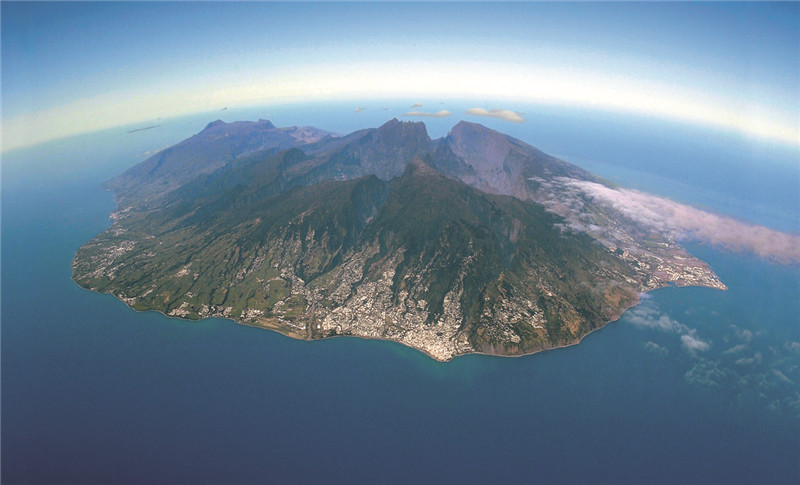 The Reunion island is 63 kilometers long, 45 kilometers wide, and covers an area of 2,512 square kilometers. It is located above the crustal hotspot and has many infrastructures and characteristic tourist attractions that use crustal heat. Furnas volcano is located in the eastern part of the island at an altitude of 2,632 meters, and more than 100 eruptions occurred after 1640. The latest volcanic eruption was September 11, 2016. Reunion's seaside is beautiful, and the white sandy beaches attract many travelers. Snorkeling is one of the most popular activities.
Climatic characteristics -- The coast has a tropical rain forest climate with hot and humid conditions all year round; the internal mountainous region has an alpine climate, which is mild and cool. The island has a high population density. In addition to white French, there are Chinese, Indians, and blacks, but because France bans the recording of racial distribution in the census, the population of each ethnic group has no specific statistics. French is the official language, and a few people speak English. 94% are Catholic. The capital (Préfecture) is Saint-Denis on the north shore of the island.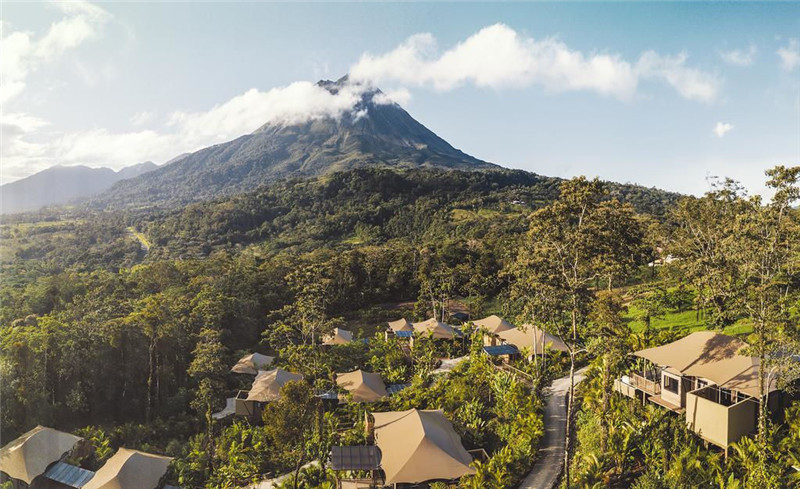 Reunion Island, known as Little Europe, is a resort. Reunion is best known for its volcanoes. There are still active volcanoes such as Lavise, which often erupts for several months. Reunion Island is divided into two seasons: winter and summer. Winter is from May to November. It is cool and rainy. From December to April, it is summer. It is hot and humid. The coast has a tropical rain forest climate, which is hot and humid all year round; the mainland has a mountain climate, which is mild and cool. The average temperature of the hottest month is 26 ℃, and the coldest month is 20 ℃. It is cool and dry from May to November each year, and it is hot and rainy from November to April. In recent years, the tourism industry has developed rapidly. Local authorities are actively developing tourism, and the island's tourism industry employs 5,000 people.
Luxury Glamping Tent hotels have their unique advantages in Reunion Ecotourism. The design of our holiday tents is a combination of ecology and aesthetics to better integrate into the environment and become a perfectly designed five-star. Hotel tents are removable and mobile buildings with high strength Aluminum alloy and fire retardant PVC fabric, the overall weight is light, the requirements on the ground are very small, generally only need a flat site. The tent hotel is actually a temporary building. Its convenient and fast construction makes it make up for the immovability of the main building. The construction is pollution-free, it can be moved and dismantled as many times as needed, and it can even be built following the conditions of the mountain.
Hot Search:
Previous: What is a Wild Luxury Glamping Tent?
Next: Improving the Performance of Tensile Membrane Structure in Bulgaria
Archives
News at BDiR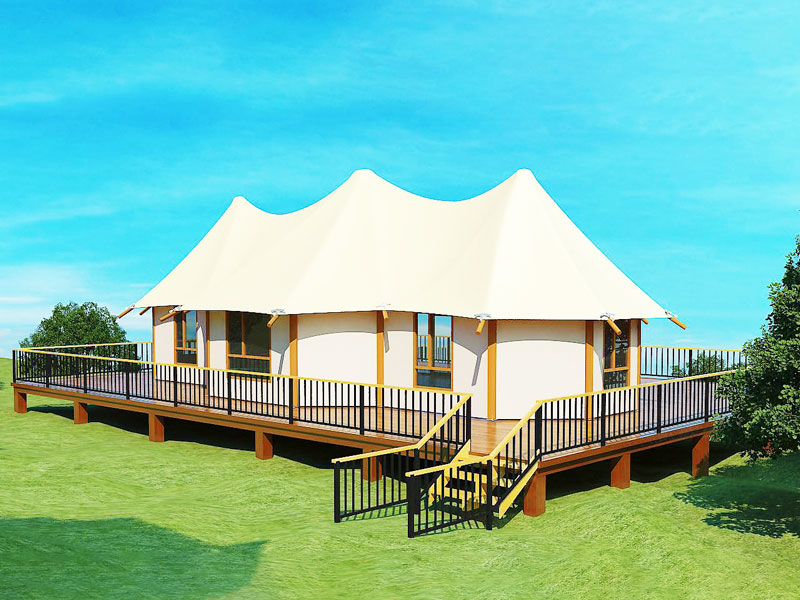 How to Customize Your Own Glamping Tent
July 29,2022
Glamping tents are available in a variety of styles, perfect for your next family vacation. Choose from beautiful, custom-designed tents or demos. Many luxury tents feature an on-site spa, full 5' sidewalls and steel D-rings at the eaves. Having 6+ foot s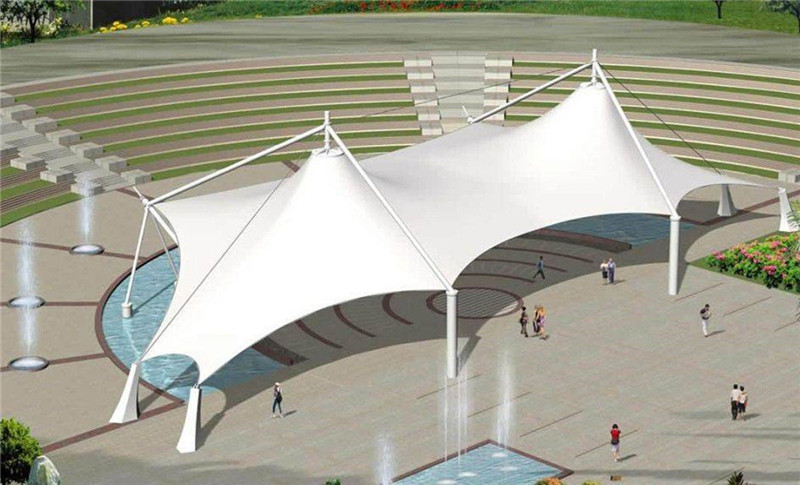 Tensile Structure Uses and Advantages
July 27,2022
A tensile structure is a lightweight fabric structure that carries loads by utilizing tension. Stretch Structures Fabric Structures describe various stretch film structures and the current state of knowledge. Tensile fabric structures are commonly used in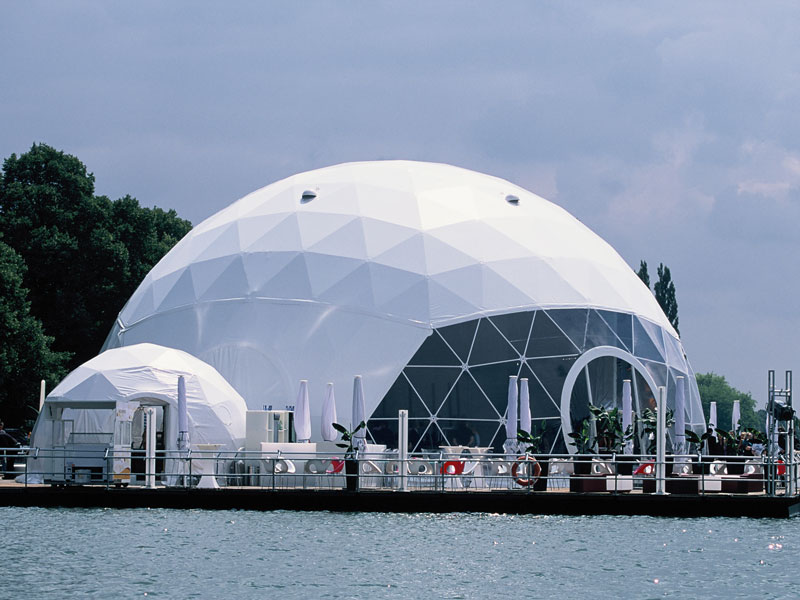 Geodesic Dome Tents Suitable for Living and all Types of Activities
July 22,2022
Geodesic domes have become popular venues for events. They are perfect for a variety of uses including exhibitions, wedding banquet halls, press product launches, makeshift classrooms, ice rinks, and even swimming pool yurts. You can even build one yourse
Watch Our Videos
Luxury Eco Friendly Tent Structures Lodges for Tea Garden Holiday Hotel
Luxury Sustainable Hospitality Eco Tent Structure Villas