Difference Between Traditional Metal Carport Awning and Modern Membrane Structure Carport Building
July 20,2020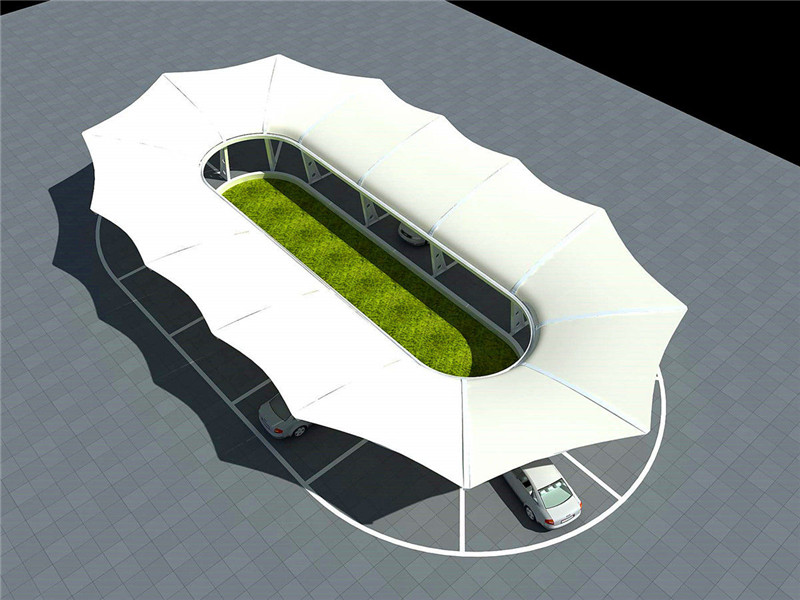 The membrane structure carport is a new type of carport canopy that has become popular in China in recent years. Compared with the old carports in the past, it has a lighter structure and is more stable in use. Its material uses a polymer membrane structure material and a supporting member, and can take different shapes according to the position of the supporting member. Therefore, it is widely used in public places such as education, commerce, gymnasium, etc. Steel carports was originally used as a place for vehicles to park, so that vehicles can avoid direct exposure to wind and rain. Used to ensure that bicycles, cars, etc. are not damaged under the shed.
Before the textile membrane structure car parking shade did not appear, the main market was iron carports, aluminum alloy carports, color steel carports, etc. These sail awning are made of metal components, so they have the disadvantage of being bulky and monotonous. Let's compare the metal carports with membrane structure carports. What are the reasons why membrane structure home car parking shade are popular?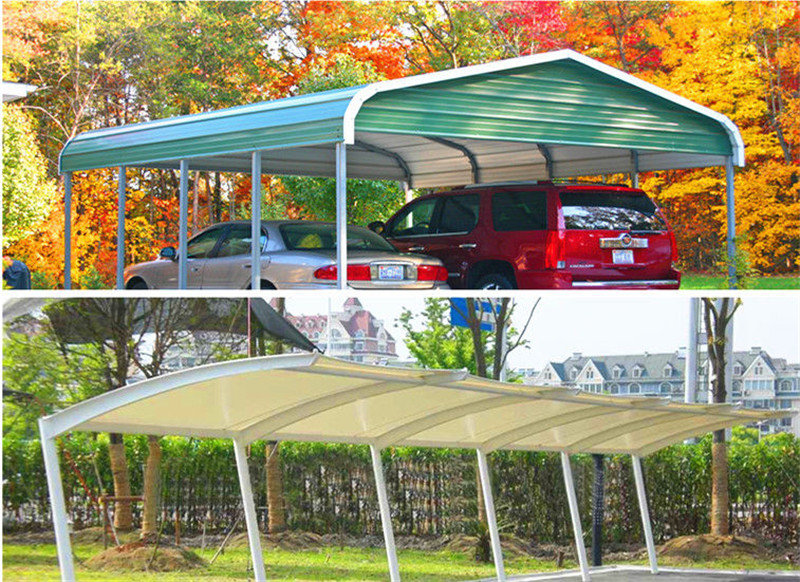 First of all, the parking shade for car is a kind of public building, which is funded by the construction unit to build, so the first requirement of this product is durability and stability. The metal carport is all metal support columns, and then the roof is added to the process by welding and other processes. If the polycarbonate material is used as the ceiling, it is fixed with bolts. Compared with the membrane structure, the overall load can be much smaller.
Light transmittance of car parking shade net: The roof of metal carports is usually made of polycarbonate material or color steel plate. Compared with the film structure, the light transmittance of the fabric structure material reaches 13%, and the membrane structure is used as A polymer cloth will not turn yellow due to long-term direct sunlight, nor will its physical properties change, such as becoming brittle and softening. It is light in weight, and the membrane is a kind of architectural fabric that can withstand high-strength impact and stretching, and can be deformed at will.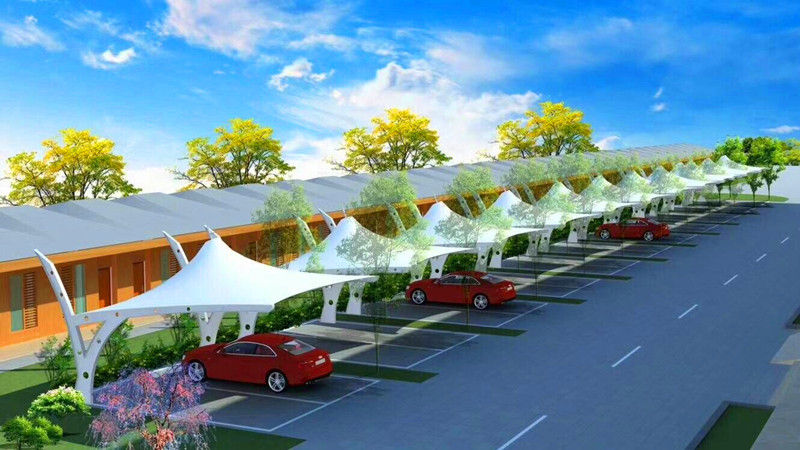 Artistic: The most worth mentioning of the membrane shade sails is that it can be composed of different shapes according to the position and height of the supporting members, which is unimaginable on the metal carport. For example, by stretching the cable at the top of the carport, the edge of the membrane structure cloth is turned up.
Therefore, the sail canopy can be combined with its own soft curves and the surrounding artistic landscape to give people a beautiful enjoyment.At the same time the cost is only half or less of other structure carports.
Hot Search:
Previous: How Does Your Eco Resort Glampimg Site Surprise Your Guests As Glamping Is 2020's Hottest Travel Trend?
Next: Go Glamping to Olare Motorogi to Explore the Story of Hemingway's Green Hills of Africa and Safari Tents
Archives
News at BDiR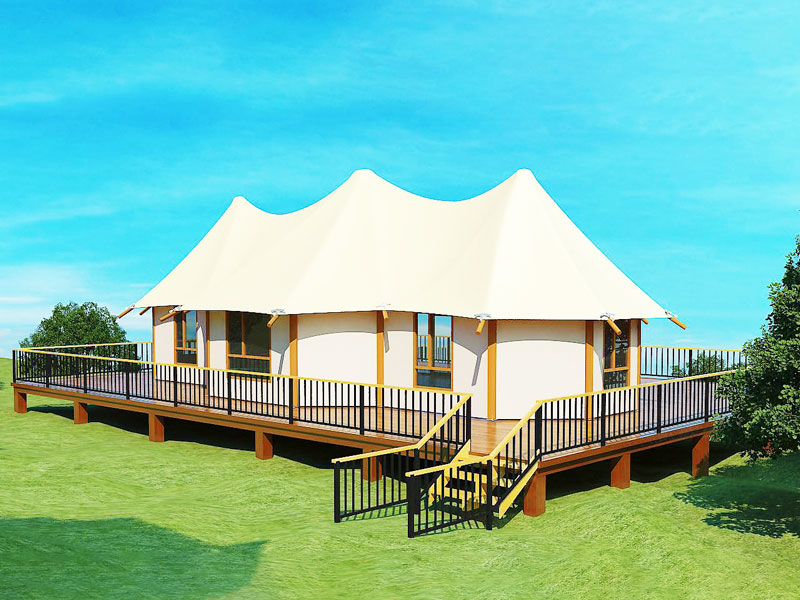 How to Customize Your Own Glamping Tent
July 29,2022
Glamping tents are available in a variety of styles, perfect for your next family vacation. Choose from beautiful, custom-designed tents or demos. Many luxury tents feature an on-site spa, full 5' sidewalls and steel D-rings at the eaves. Having 6+ foot s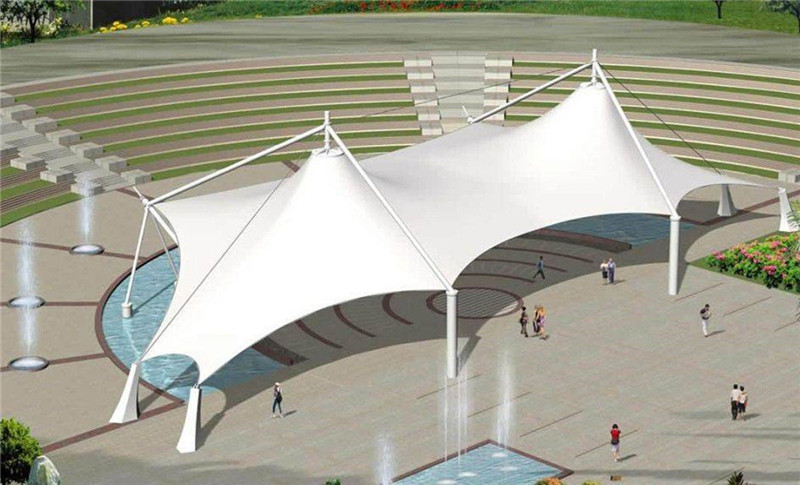 Tensile Structure Uses and Advantages
July 27,2022
A tensile structure is a lightweight fabric structure that carries loads by utilizing tension. Stretch Structures Fabric Structures describe various stretch film structures and the current state of knowledge. Tensile fabric structures are commonly used in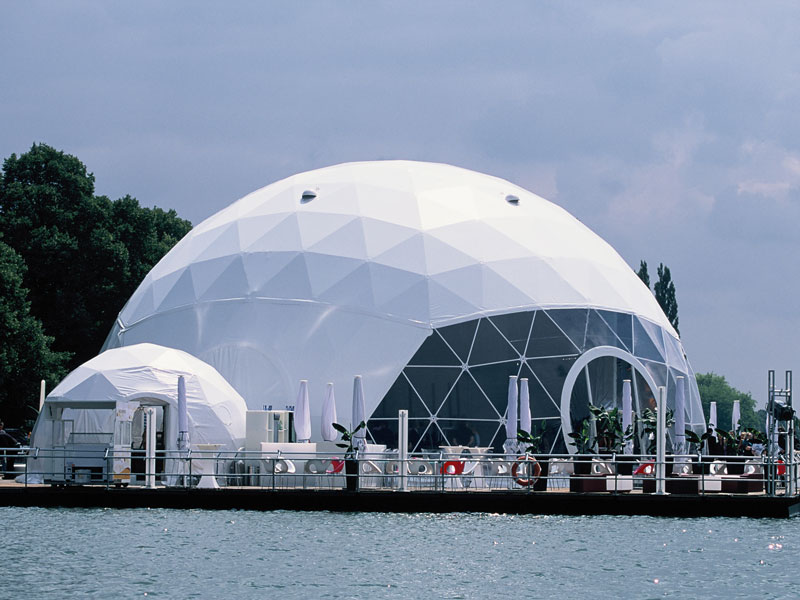 Geodesic Dome Tents Suitable for Living and all Types of Activities
July 22,2022
Geodesic domes have become popular venues for events. They are perfect for a variety of uses including exhibitions, wedding banquet halls, press product launches, makeshift classrooms, ice rinks, and even swimming pool yurts. You can even build one yourse
Watch Our Videos
Luxury Eco Friendly Tent Structures Lodges for Tea Garden Holiday Hotel
Luxury Sustainable Hospitality Eco Tent Structure Villas