1100 Gsm PVDF-Gecoate Stoffen en Textielmateriaal voor Een Treksterkte Schaduwstructuur
| | |
| --- | --- |
| Base Fabric Material | Polyester Yarn |
| Architectual Fabric Brand | Ferrari, Heytex, Duraskin, SATTLER, Mehler, Sioen, etc. |
| Fabric Color | White or Customized |
| Light Transmission | 5% |
| Treshold Temperature | (-40) - (+70) ℃ |
| Flame Retardancy | B1 |
| Warranty Time | 10-15 years |
| Transport Package | Standard Export Sea-Worthy Packing |
| Delivery Time | About 30 Days after confirm deposit |
| Certification | ISO9001, MSDS, CE, BV, TUV, SGS |
| Place of Origin | Shenzhen, China |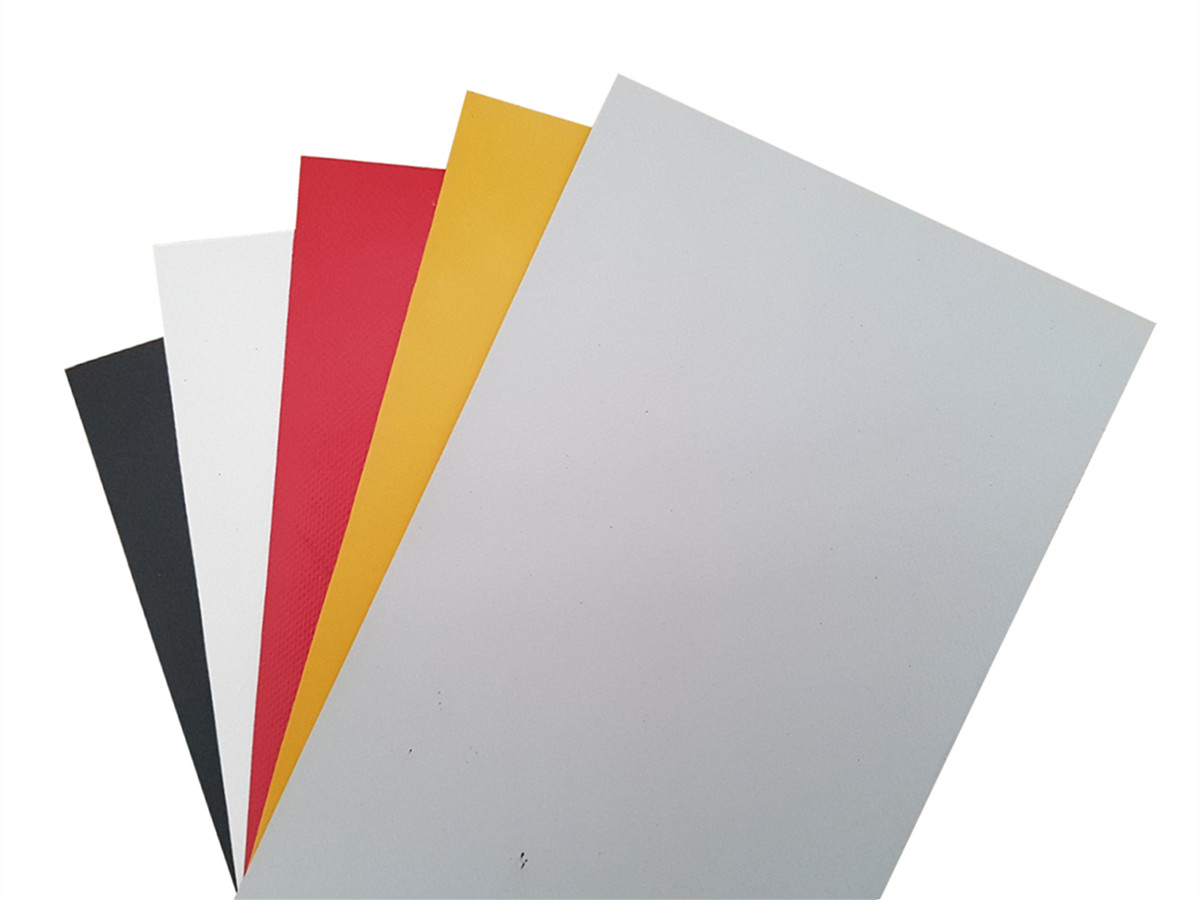 PVDF fabric material is a composite material formed by coating PVC (polyvinyl chloride) resin on polyester fiber base cloth and spraying PVDF (polyvinylidene fluoride) surface coating. The fabric substrate has tensile strength, tear strength, heat resistance, durability, and fire resistance. The coating material has weather resistance, antifouling properties, water resistance, and light transmittance.
PVDF membrane materials are widely used in various construction fields because of their good self-cleaning properties, moderate prices, and convenient transportation and installation. Its life span varies with different surface coatings, and can generally reach 10-25 years.
The surface of the PVDF membrane material is extremely important. The quality of the surface treatment not only affects the self-cleaning performance of the membrane material, but also affects the service life of the membrane material, anti-mildew and anti-ultraviolet properties. There are currently two common surface treatment methods for PVDF membranes on the market: weldable PVDF and non-weldable PVDF. Weldable PVDF membrane material has a low surface PVDF coating concentration, and the membrane material has almost no self-cleaning property, but the price is very cheap; non-welderable PVDF membrane material has a high surface PVDF coating concentration, which cannot be directly welded, and the processing is complicated. However, the surface of the membrane material has obvious self-cleaning properties, but the price is relatively more expensive than the weldable membrane material.
PVDF membrane materials are widely used because of their high cost performance and performance to meet the design requirements.
Application range of exterior wall membrane structure:
1. Sports facilities: stadium / gymnasium / tennis court / swimming pool / training center / fitness center, etc .;
2. Commercial facilities: shopping mall / amusement center / hotel / restaurant / commercial street, etc .;
3. Cultural facilities: exhibition center / theatre / performance center / aquarium, etc .;
4. Transportation facilities: airport / train station / pier / parking lot / overpass / gas station / toll station, etc .;
5. Landscape facilities: iconic sketches / square signs / community landscapes / pedestrian streets, etc .;
6. Industrial facilities: factories / warehouses / sewage treatment centers / logistics centers / greenhouses, etc.
Specificaties
1100gsm PVDF-coated Fabrics & Textiles Material for Tensile Shade Structure
Fabric Cutting Analysis & Design Services

Fabric Inspection & Cutting & Welding Services